Study the following line graphs which show the production (in '0000 units) and percentage exports of scooters, motorbikes and cars respectively over the years.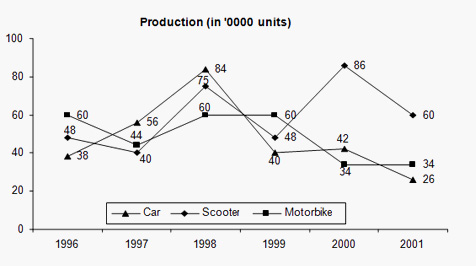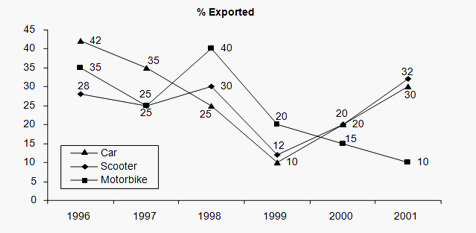 In which of the following years was the production of cars more than 50% of the total production?
1. 2000
2. 2001
3. 1998
4. None of these
Find the total number of automobiles exported in the year 1999.
1. 227600
2. 207600
3. 217600
4. 220000